There was a lot of fuss last year about how 2010 was shaping up to be a mediocre year in movies. throughout the year, I was in the minority in maintaining not only that I thought it was shaping up to be a great year for movies but that, indeed, I thought it was a better year than 2009. Mind you: it was an all-around bad year for politics, world affairs and my own issues with employment and education, but that's besides the point. 2010 offered plenty of fantastic titles--so many, in fact, that I often found myself constantly rearranging my top five. Movies would go in and out time and time again. On some days I would love a movie, on other days I would merely like it. It was a neverending cycle, but I always knew I was in good hands. Rarely did I ever feel like I was appreciating a movie only because I was being pressured by the majority to appreciate it, which happened to me a lot in 2009.
Anyway, here is the list (for your reading pleasure).
1.
Shutter Island
(Martin Scorsese)
At first I walked out of
Shutter Island
in awkward disappointment, thrown a bit for a loop by the ending. It took me a while to comprehend the fact that I had just sat through a Scorsese film, since it didn't leave me with the feeling I normally get from seeing his movies (certainly not from any of the theatrical ones he made in the last decade). But a revisiting of the film paid off, and I realized to my pleasure what Scorsese was actually doing: recycling one of his favorite themes, post-traumatic veterans' stress disorder, and giving it a film noir injection. My review
here
.
2.
The Ghost Writer
(Roman Polanski)
Polanski's film cuts deep into contemporary subjects like torture and government corruption, but it's so much more than that, too. There are familiar Polanski elements that we may recall from some of his earlier films like
Knife in the Water, Frantic
and
The Ninth Gate
, but he's got something unique up his sleeve. My review
here
.
3.
Another Year
(Mike Leigh)
The first time I've ever witnessed a Mike Leigh film on the big screen, and hopefully one of many more. I admired the heck out of Leigh's last two features, 2004's
Vera Drake
and 2008's
Happy-Go-Lucky
, but nothing quite prepared me for this film--which left me in a long, ponderous silence after it was over. Has Leigh been building up to a film like this his entire career?
4.
The Social Network
(David Fincher)
Of all the movies nominated for Best Picture and Best Director, this is the best, and I'd like to see it win both. Fincher and Aaron Sorkin do complete justice to Ben Mezrich's excellent novel
The Accidental Billionaires
, and more: in Sorkin's own words, Fincher literally makes sequences of computer-hacking "look like bank robberies", which makes the film a visually sensational experience. Jesse Eisenberg, splendid as Mark Zuckerberg, has obviously grown as an actor since his nice performance as the alienated son in Noah Baumbach's
The Squid and the Whale
(2005).
5.
Chloe
(Atom Egoyan)
I saw this last spring, and I was absolutely dumbfounded once I learned that there were only three people in the entire world who actually loved it: Roger Ebert, Jonathan Rosenbaum, and me. Egoyan's style is over-the-top, no doubt about it, but it's great to finally see Julianne Moore (who's never been better) and Liam Neeson playing a couple; and Amanda Seyfried is quite sexy as the callgirl who meddles in their whole family's business.
6.
In A Better World
(Susanne Bier)
Does this film count? I didn't actually get to see it until it premiered at this year's Sundance Film Festival, in January 2011. And yet it's being nominated as a 2010 film at this year's Academy Awards. Therefore, I'll have to consider it a 2010 film, despite the fact that many won't get to see it until later this year. Bier's film is a shocking examination of bullying, masculinity and vengeance; the Swedish title is pronounced "Haevnen", which, contrary to initial assumption, actually means "revenge" in English. Note to the Academy: the Oscar for Best Foreign Language Film belongs right here. I
wrote
about it last January.
7.
True Grit
(Joel & Ethan Coen)
I've made enough
racket
about this film in various areas of the blogosphere, so I can do nothing more but turn you to my review as well as some of the great reviews published by my colleagues: by
Craig Simpson
, by
Jake Cole
, by
Ryan Kelly
and by
Ed Howard and Jason Bellamy
. I caused some controversy with some of the criticisms I had of the Coens' work; at one point, somebody even called me a "troll" just because I thought certain elements of the film warranted further discussion. But it's a good movie, flaws and all, and the debate on it is far from over.
8.
Toy Story 3
(Lee Unkrich)
Is it as great as the first two films? Maybe, maybe not. It's obviously going to win Best Animated Film, but I'd like to see it net an extra Oscar for Randy Newman's catchy song, "We Belong Together." Anyway, I had a hell of a time--both times I saw it.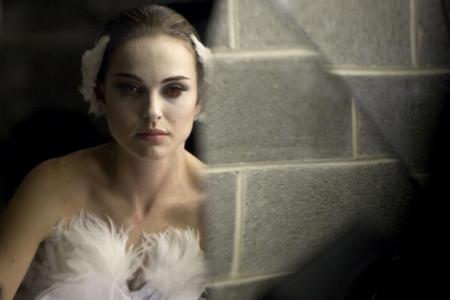 9.
Black Swan
(Darren Aronofsky)
Call it silly, call it grotesque, call it whatever you want. Aronofsky's film is, like Egoyan's, over-the-top. But it provides for a cinematic experience that is at once intoxicating and incredible, and Natalie Portman deserves Best Actress, hands-down, At times it feels too tasteful, and maybe if Aronofsky had studied the early films of Polanski a little bit more he might have come up with a
Repulsion
for our time. Still, this is the most satisfying Aronofsky film since
Pi
.
10.
Green Zone
(Paul Greengrass)
A lot of people despised this film and found the uber-liberal politics of Brian Helgeland's screenplay to be obnoxious. But hey, sue me: I got a visceral rush out of it, and I thought the extreme liberalism was a nice way of getting mass audiences to wake up and smell the coffee--this is the most successful "commercial" movie that Hollywood has ever released about the war in Iraq. And I agree with Ebert that it's also one hell of a thriller.
Honorable Mentions:
Casino Jack
(George Hickenlooper),
Wall Street: Money Never Sleeps
(Oliver Stone);
Winter's Bone
(Debra Granik);
The King's Speech
(Tom Hooper);
Hereafter
(Clint Eastwood)
Favorite Male Performance: Leonardo DiCaprio,
Shutter Island
Favorite Female Performance: Natalie Portman,
Black Swan
Favorite Male Supporting Performance: Pierce Brosnan,
The Ghost Writer
Favorite Female Supporting Performance: Lesley Manville,
Another Year
Worst Movies of the Year:
Alice in Wonderland; Robin Hood; She's Out of My League; Easy A; Prince of Persia: The Sands of Time
Anyway... the Oscars. This is the second time in a row they're not telecasting the Honorary Lifetime Achievement award. What the fuck? It's like they knew that Jean-Luc Godard wasn't going to come and accept the award anyway.